Find The Love Of Your Life
Learn The Secrets Of Online Dating

"From the profile rewrites to the advice on flirting, this course is amazing. Jeff wrote my profile 4-ish years ago and he nailed it on the first try. I can attest he is that good!! I met my husband on bumble shortly after and now we have a newborn.
"
- Laila, 34
If you are ACTUALLY SERIOUS about finding the Love Of Your Life
...Then There's Not A Moment To Lose.
I've Put Together An Entire Course That Teaches You EVERYTHING You Need To Know To Find Your Ideal Match.
These are the EXACT same principles that I used myself, and have used to help people find their true match.
The HitchPhilly Online Dating Course is a Masterclass in how the principles of online marketing work in online dating. The big epiphany that led to the development of the HitchPhilly framework is the realization that dating is virtually no different from marketing and sales.
So, we lean into that and draw on more than a decade of experience in digital marketing, to lay out the principles of effective marketing and sales. Once you learn these skills you will be able to draw in more qualified prospects, enjoy more effective and enjoyable sales conversations (dates), and ultimate close the business (find your true partner).
This course is made up of 4 parts and a total of 23 unique modules covering everything from choosing the right platform, to the fundamentals of flirting, and even how to win a text messaging.
This course will help you better understand the mindset of the people you're trying to pursue or be pursued by. You will finally be able to step back and see the systems that drive human beings throughout courtship.
By the end of the course, you should have all of the tools that you need to find the love of your life.
Your Instructor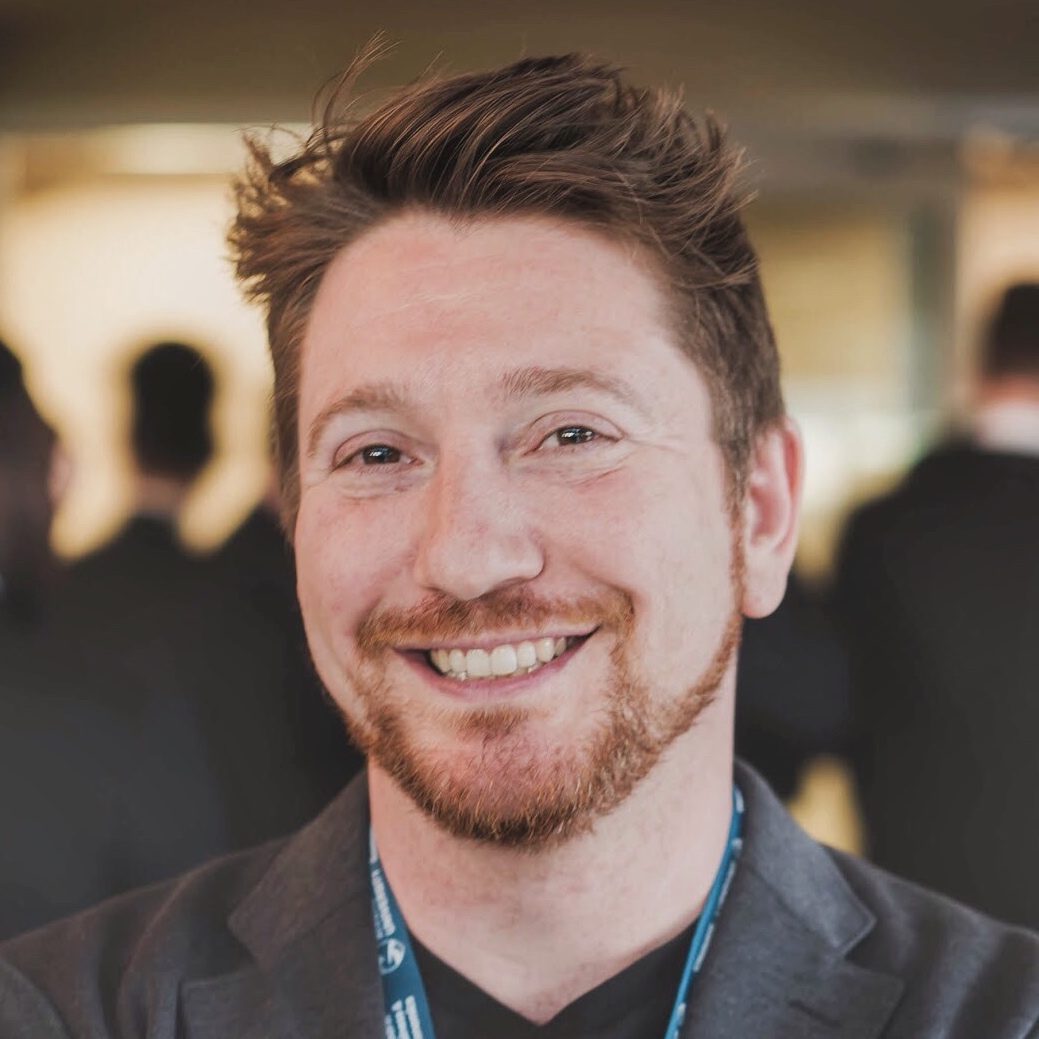 In 2010, I got married.
By mid-2013, things fell apart.
It had been more than 10 years since I'd been on a date. Now, in my thirties, I had no idea how people met anymore. Back in 2004, online dating was something people were hesitant to talk about.
But, times have changed.
Now, 1/3 new marriages start online. I was 34, sad and heartbroken. My entire timeline was shattered. So, I set out to try my hand at online dating. I went on so many bad dates, I was so many people's bad date, and I spent so much money. So. Much. Money.
It was awful.
I was on Tinder, OKCupid, Hinge, Bumble, and a few others. I made every mistake in the book. It's worth noting that I came up with the shirtless selfie idea myself!
I didn't know what I was doing and after years of coaching others, I now realize that this is extremely common. The truth is, most people don't have a clue what they're doing.
Too many profiles are either completely devoid of any real detail, or go into so much detail that you're bored a few minutes into it--realizing there's still another 45 minutes of copy to read through.
And it gets worse once you start messaging. I've heard thousands of horror stories at this point. Some guys are overly aggressive or sexual. Some women outright disappear the minute you try to make a date. It's almost as if your profile had little to do with who you wind up talking to. It's tough out there.
Do not lose hope.
After 9 months of bad dates, I figured out a very simple framework that leads to online dating success.
Less than 6 months after this discovery, and only 15 months after moving away from my ex-wife and into my own apartment, I met my dream girl. In 2018, we got married...by a unicorn (no joke, check it out).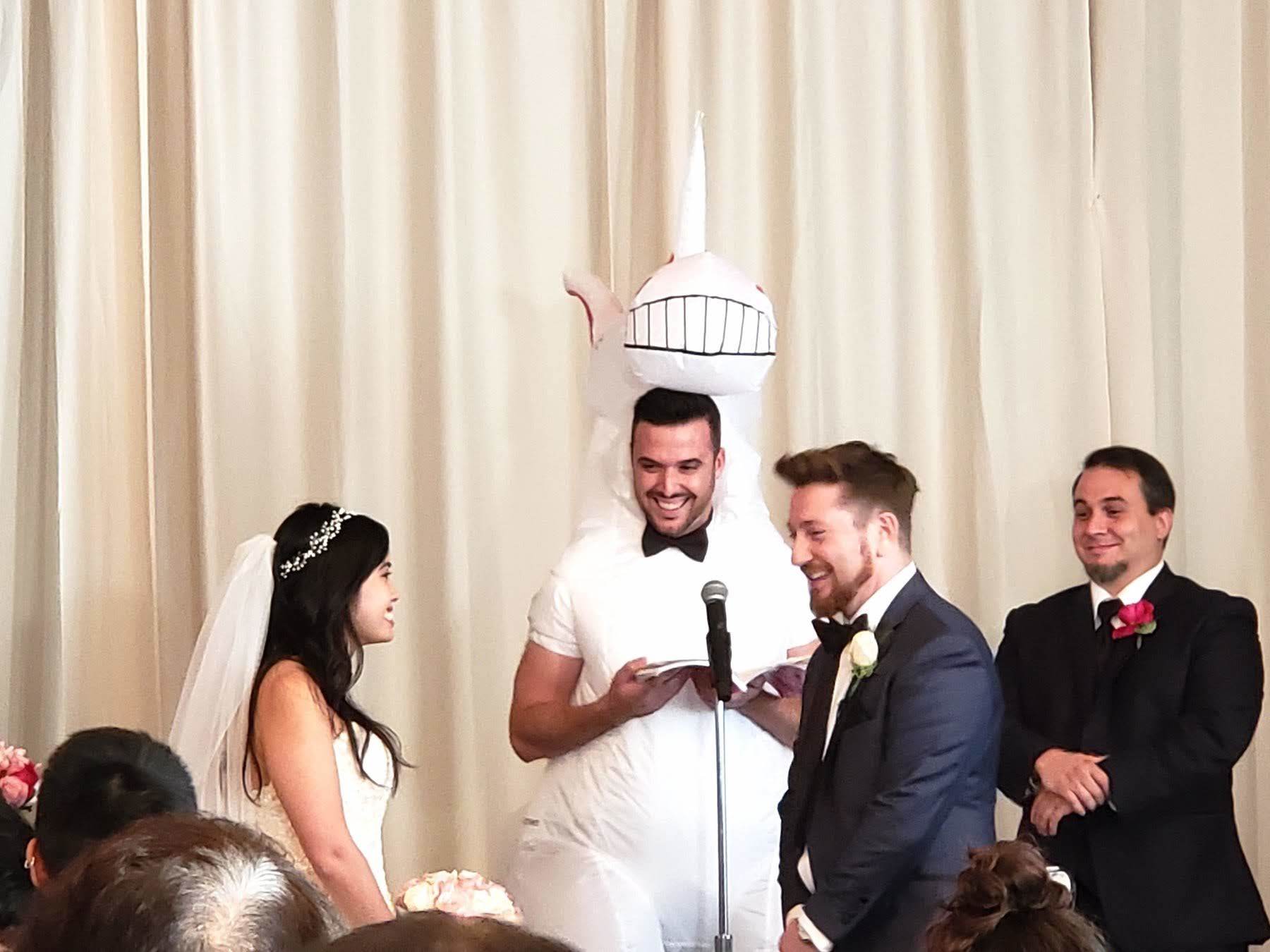 This method is a true-to-life shortcut and I know it works too, not just because it worked for me, but because we have other people who have used this system and are now happily engaged or married.
I've been coaching people one on one for a few years and after a string of successes, I'm making this framework more widely available...because I want more people to find the love of their life.
If only 3-5% more people knew what I know, more people could quickly find their ideal match. The compounding effect of this is fewer overall dates per person, but a higher quality of date each time.
When you don't know what you're doing, online dating can become one of the most exhausting parts of our lives. When all you want is to be in an exciting yet comfortable relationship with your ideal partner, every bad coffee date and every dinner you can't get out of is overwhelmingly painful.
But, using online dating channels to find your ideal match is even easier than you may think.
All it takes is one small shift in your mindset.
The Pros and Cons of buying this course
PROS
You'll finally have...
A system for finding your ideal partner
The tools to be a better date
An understanding of flirting and how to create tension
A way to save time, money, and frustration by avoiding dates with the wrong people
The confidence to attract your ideal partner
CONS
You'll no longer have...
An excuse for why you keep choosing to go out with the wrong people
A reason to stay home and catch up on Netflix...alone
The stress of not understanding why they don't text back
An excuse to give your parents about why you haven't met anyone yet

"I was skeptical at first because I honestly didn't think my profile mattered. But, I was wrong. Shortly after I changed my profile, I met my girlfriend and two years later, we're now married. You can call me a believer in this method."
- Tim, 34
Frequently Asked Questions
When does the course start and finish?
The course starts now and never ends! It is a completely self-paced online course - you decide when you start and when you finish.
How long do I have access to the course?
How does lifetime access sound? After enrolling, you have unlimited access to this course for as long as you like - across any and all devices you own.
What if I am unhappy with the course?
We would never want you to be unhappy! If you are unsatisfied with your purchase, contact us in the first 30 days and we will give you a full refund.